Computer Network Security
In 2007 John wrote and presented this video on network security for Microsoft, for a while it was available on the British Airway Entertainment Channel. Although the video is nearly 15 years old it still provides a really good introduction and insight to network security.
Troubleshooting the Azure Active Directory Application Proxy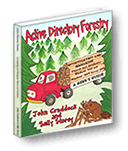 Just in case its useful to you, now available as a free download.
Even after 13 years I still find this book useful when troubleshooting and diving deep with AD. Most of the content is still relevant and valid. I hope you enjoy it, let me know how you get on @john_craddock.
Thanks to everyone who bought a copy of the book
Please follow for updates